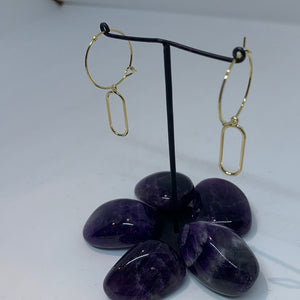 Gold Annie hoop earrings
Regular price $27.00 Sale
Simple Mini Lightweight Clips with 20mm Thin Hoops
• Brass gold plated (Nickel free)
• Approx 5cm in Length, 2cm in Diameter, • Handmade pieces in Melbourne . 
• More about Brass gold plated: The base is solid brass, and the gold plated giving it a smooth, beautiful finish. all pieces are processed as Nikel free

Founded in Melbourne Australia in 2019 aiming to create simple jewellery for every day use and affordable for every one.
We love to fuse the simplicity of our daily life with our creativity of nature all around us. We introduced hand made jewellery, conceptualised and hand made in Melbourne Australian.